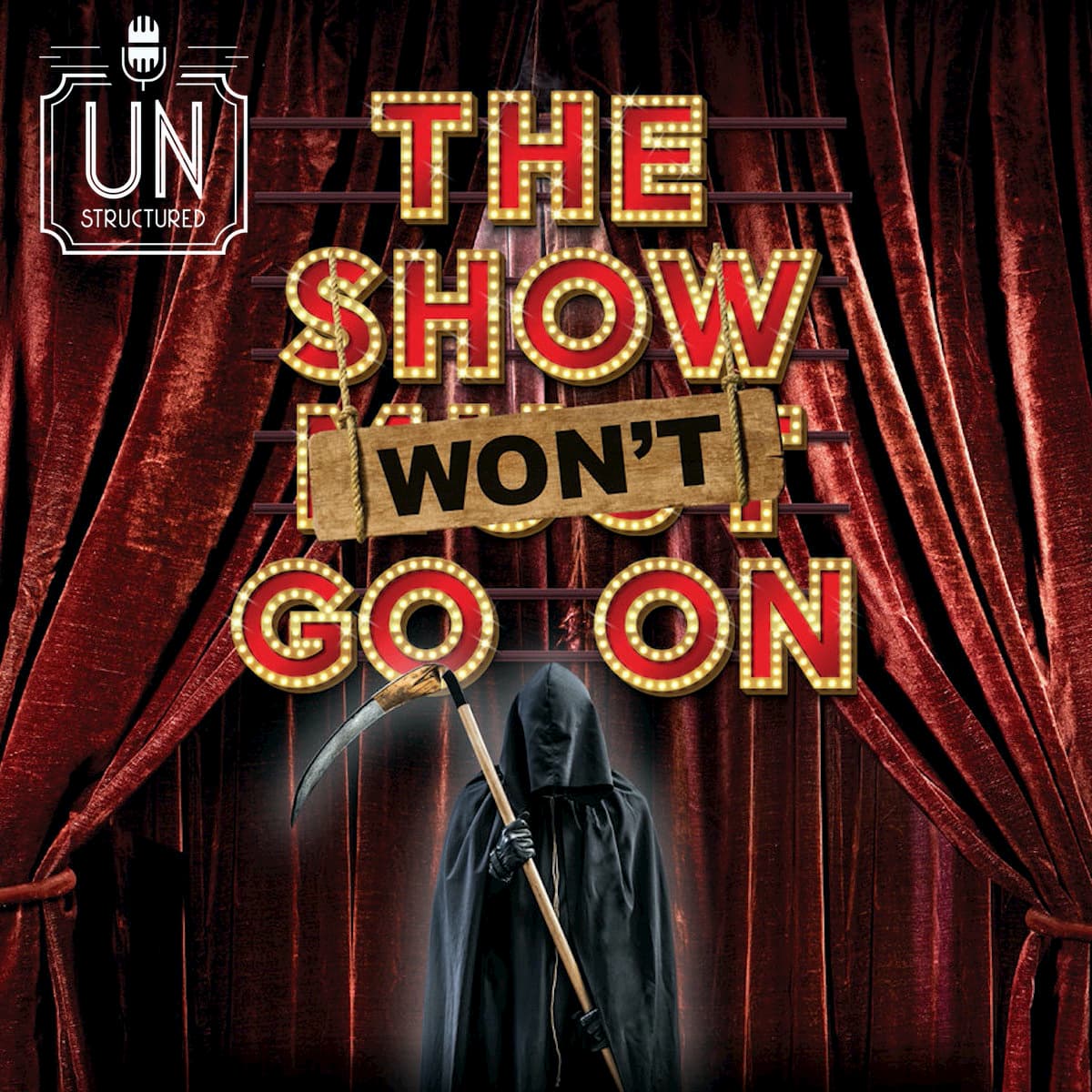 This episode is a Halloween special. The interview has two parts. First we discuss the book and then we discuss what Jeff Abraham looks for as a publicist.
"The Show Won't Go On: The Most Shocking, Bizarre, and Historic Deaths of Performers Onstage" is the first comprehensive study of a bizarre phenomenon: performers who died while performing before an audience. From the comedy magician who dropped dead on live television to the amateur thespian who expired during a play called The Art of Murder, the book is a celebration of lives both famous and obscure, as well as a dramatic and accurate recounting of events leading to the moments they died "doing what they loved." The Show Won't Go On covers almost every genre of entertainment, and is full of unearthed anecdotes, exclusive interviews, colorful characters and ironic twists. With dozens of heart-stopping stories, it's the perfect book to dip into on any page.
Jeff Abraham is one of Hollywood's foremost comedy historians and the go-to pop culture expert for television producers, documentary directors and authors.  As senior account executive at Jonas Public Relations, he's gained a reputation for representing some of the top names in comedy, including Andrew Dice Clay, Steve Harvey, George Lopez, Bill Maher and, for the last eleven years of his life, George Carlin.  Not limiting his work to comedians, Jeff has a varied clientele that includes many actors, actresses and authors, for whom he's created countless successful book launch and promotion campaigns. The owner and curator of the largest comedy album archives in Hollywood, he's been called upon as research consultant to countless authors and numerous film documentaries and television specials including Make 'Em Laugh for PBS; Comedy Central's 100 Greatest Stand-Ups of All Time; Let Me In, I Hear Laughter: A Salute To Friar's Club on Cinemax; and the acclaimed Encore film, Method to the Madness of Jerry Lewis.  Jeff has conducted interviews for The Archive of American Television, worked closely with The Paley Center for Media, and is on the board of The National Comedy Center.  He's also author of the upcoming authorized biography of The Ritz Brothers. 
Jeff's Links
Web: https://theshowwontgoon.com
Twitter: https://twitter.com/MrComedyPR
And don't forget to support the podcast by subscribing for free, reviewing, and sharing.
Web: https://unstructuredpod.com/ 
Twitter: https://twitter.com/unstructuredp
Facebook: https://facebook.com/unstructuredp
Instagram: https://instagram.com/unstructuredp
Join the Facebook group:  fb.com/groups/unstructured
Play Now